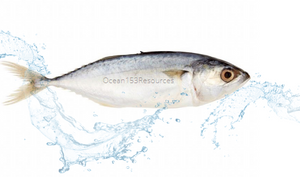 Price shown is per packet.
Net weight: ± 500g per packet , 8 to 9 pieces
Origin Perak
Indian mackerel is a fairly meaty fish with fairly light flesh that is milder than most mackerel. There is a substantial streak of dark meat under the skin along the lateral line. The flesh stays firm for all methods of cooking but breaks up easily on the plate into large flakes.
Benefits of Indian Mackerel:
Lowers risk of diabetes

Strengthens the immune system

Controls blood pressure levels
Reduces symptoms of rheumatoid arthritis
☑ No preservatives
☑ No additives
☑ No chemical
☑ Grade A wild catch